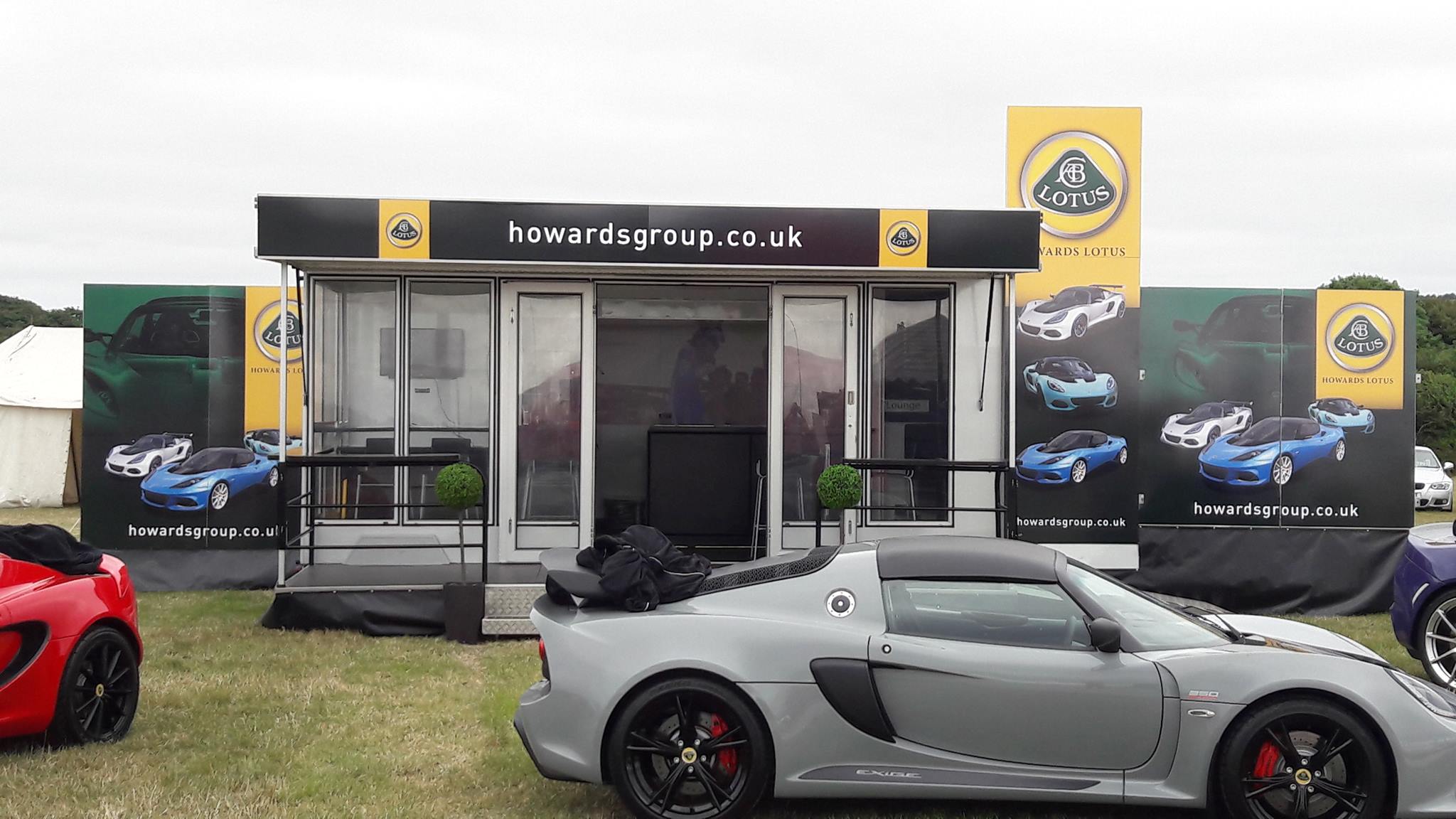 Exhibition Trailer Branding
Event trailer branding will make the perfect visual impact for your event, exhibition or show. We can produce eye catching graphics on removable panels, so you can recycle these for future events, not only keeping the cost down, but also being environmentally friendly.
Aswell as the eye catching graphics, we have the option to supply 6 Mtr tall flagpoles, giving you that extra impact above the competitors, and attracting your customers from a distance. These really do catch the eye and are a great way to allow customers to find your stand within a busy showground and exhibition.
We can tailor branding to your budget, from either just branding a single panel, to having the whole outside of trailer wrapped in your colour scheme. There is the option for internal signage depending on which trailer you choose. Small but effective signage inside, can subtly pass your marketing message onto guests.
We will make the signage in house and have it fitted to the trailer ready for your event. At end of the event, we will carefully package your signage for you to take away or for us to store it between your events.
Contact us for more information of your branding requirements.
---
Below are just a few examples or some fantastic trailer branding we have done. Also check our our gallery page for more examples